2021 | Mandy Sayer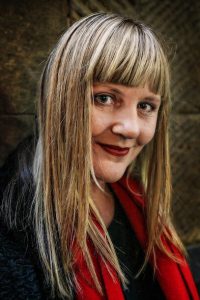 Mandy Sayer (NSW) was announced as the winner of the 2021 Hazel Rowley Literary Fellowship at Adelaide Writers Week on 3 March 2021. The announcement followed the Hazel Rowley Memorial Lecture, given by the 2018 recipient of the fellowship, Jacqueline Kent, for her biography of Vida Goldstein, Vida: A woman for our time.
Mandy is writing a biography of the McDonagh sisters, Paulette, Isabelle and Phyllis, who were Australia's first female filmmakers in the 1920s and 1930s. The sisters formed an independent film company, producing full-length features. Their most famous film is 'The Cheaters', made in 1929. They were awarded the Australian Film Industry's prestigious Raymond Longford Award in 1978.
Mandy is an established writer and journalist, who has written both novels and non-fiction. She has previously published books such as Misfits and Me, Australian Gypsies, The Poet's Wife, Coco and Velocity. In 2000 she won the National Biography Award for a memoir, Dreamtime Alice.
(Photo: Paul Rovere)