2023 | Diane Bell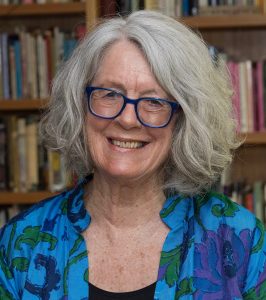 Diane Bell (ACT) was announced as the winner of the 2023 Hazel Rowley Literary Fellowship at Adelaide Writers' Week on 8 March 2023. The announcement followed the Hazel Rowley Memorial Lecture, which this year consisted of a conversation between our 2017 Fellow, Ann-Marie Priest, and writer and critic Kerryn Goldsworthy about Ann-Marie's biography My Tongue is My Own: A Life of Gwen Harwood. The conversation was about 'The risk and rewards of writing an unauthorised biography'.
Diane is writing a book about the relationship between Ngarrindjeri woman Louisa Karpany, née Kontinyeri (c1840-1921), and George Ezekiel Mason (1811-1876), sub-Protector of Aborigines at Wellington, South Australia. The Fellowship will enable Diane to further her research with the descendants of Louisa Karpany and George Mason with whom she has worked since 1996; to visit soon-to-be opened anthropological archives in Perth; and to refine her retelling and reweaving of oral and written accounts of a critical moment for race relations in the newly proclaimed colony of South Australia.
Diane Bell, OAM, is an award-winning author and anthropologist who has published widely on Indigenous matters, including land rights, native title, sacred sites, law reform, religion, and human rights. Her ground-breaking book Daughters of the Dreaming (in continuous print since the first edition in 1983) sheds light on the importance of women's role in Australian indigenous desert culture. In 1999 Diane won the NSW Premier's Literary Award Gleebooks Award for Cultural & Literary Criticism for her book Ngarrindjeri Wurruwarrin: A world that is, was, and will be. Diane's Generations: Grandmothers, mothers, and daughters (1987), with photographs by Ponch Hawkes, was the Bicentennial Landmark publication on women in Australia.
(Photo: Brenton McGeachie)
2023 | Highly Commended Carolyn Dowley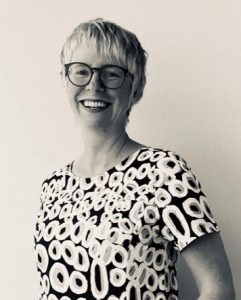 This year the judges decided to give a Highly Commended award of $4,000 to Carolyn Dowley (WA), to assist in her archival research for her biography of Wongutha woman Sadie Canning, MBE, a member of the Stolen Generations, and Western Australia's first Aboriginal nurse and matron.
Carolyn is an award-winning writer and historian. Her first book, Through Silent Country (2000, 2023), traces histories from Wongutha Country in WA and won the NSW Premier's History Award for Community and Regional History in 2001. Through Silent Country was also shortlisted for international and local literature awards. Recent works nearing publication include a commissioned work for the Indigenous Desert Alliance, and a story of a Stolen Generations Wongutha woman who journeys home to her grandmother's country.
(Photo: Cait Dowley)