Obituaries
Hazel Rowley was living in New York at the time of her sudden death in March 2011. She was 59. Following her death, the following tributes and obituaries were published in Australia and the USA.
Plaque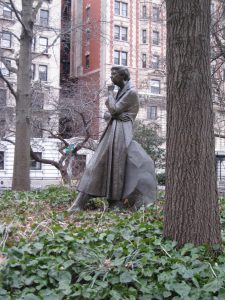 Memorial Lecture
The 2012 Hazel Rowley Memorial Lecture was held in New York on 9 February 2012 at the Kaye Playhouse at Hunter College. Jodi Kantor, biographer of The Obamas and New York Times correspondent, and Kati Marton, author of seven books, including Hidden Power — Presidential Marriages that Shaped our History, held a conversation about the Obamas for an audience of about 500.
Conference
A one-day conference — The Lives of Hazel Rowley — was held in Adelaide in November 2011 to honour the life and writings of Hazel Rowley. The papers from this conference were published in 2013 as Magnificent Obsessions: Honouring the Lives of Hazel Rowley by Cambridge Scholars Publishing. The book was edited by Rosemary Lloyd and Jean Fornasiero and the painting on the front cover is by Jeanette Demeester.


US Rowley Prize
In 2013 Biographers International Organization (BIO) established the Hazel Rowley Prize for Best Proposal from a First-time Biographer. The winner receives $2,000, a careful reading from at least one established literary agent and a year's membership in BIO.
The prize was given in memory of Hazel Rowley who was a BIO enthusiast from its inception, understanding the need for biographers to help each other. She was a passionate advocate for the art and craft of biography and a writer of exacting standards. This prize was given to acknowledge Hazel's contribution to both BIO and biography writing.
The prize has been awarded to the following people:
2019   Barbara Fisher, working on a biography of the influential cultural critic Lionel Trilling
2018   Andrew D Scrimgeour, working on The Man Who Tried to Save Jesus: Robert W. Funk and The Jesus Seminar, about one of the most controversial figures in modern biblical scholarship
2017   Diana Parsell, working on a biography of intrepid American traveller Eliza Scidmore
2016   Robert Marshall, working on a biography of author Carlos Castaneda
2014   Holly Van Leuven, working on a biography of entertainer Ray Bolger